Acupuncture, Dry Needling, Fertility Acupuncture in Tampa, FL
The right treatment personalized for you.
Experts in Pain, Fertility, Women's health & Cosmetic Acupuncture.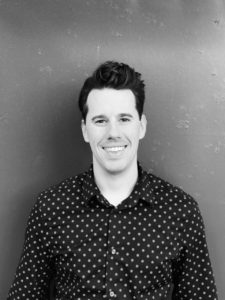 Most people don't know just how good their body is designed to feel.
My method is simple – I've combined the best East & West – from Medical Acupuncture, Dry Needling, Chinese Herbal Medicine, Injection Therapies and Cosmetics help your body function better.
I've helped 1000's of patients from elite athletes in the MLB, NFL, NHL, & MLS to just normal people looking for a better, healthier life.
My mission is to give your body a second chance at healing using the most modern, effective treatments available.

For Pain, Fertility, Anxiety, Digestion + more.
Support for natural and all cycle types - IUI, IVF, fresh, donor, gestational carrier, ICSI and genetic screening cycles.
Eliminate trigger point and myofascial pain with Tampa's most experience dry needling expert.
Support during all phases of cancer treatment. Specializing in xerostomia (dry mouth), chemo induced neuropathy, nausea.
After a miscarriage and my first failed IVF and I almost lost hope until I found Dr. Hanson. Now my little girl is 12 weeks old and I can't thank him enough for everything. Fertility Acupuncture changed my life!
My husband and I want to thank Dr. Josh from the bottom of our hearts for giving us the best gift possible, our little girl. Before seeking treatment, my husband and I had been trying to conceive for three years before undergoing fertility tests and learning that my husband had low motility/poor sperm morphology and that I have PCOS and lower AMH than normal. Our fertility specialist first recommended IUI for 3 rounds and then IVF if that didn't work.

We planned to move forward with this route but then looked at the IUI statistics and decided to seek a different route. That's when we found that large number of couples who'd failed to conceive through western medicine turned to acupuncture as a last resort and within the year conceived naturally!

That's when a friend told us about Dr. Hanson. Walking into his office during that initial appointment and seeing all those pictures on the walls of expecting parents and couples holding their newborn babies was exactly what we needed. For the first time, we felt genuine hope. Dr. Josh told us that patience and consistency would be the hardest part with our case when it comes to conceiving a healthy baby. There are no words that can adequately express just how grateful we are that we listened to our gut and received treatment from him in 2019.

WIthout his help, we wouldn't have our little girl with us!

Love,
The Cruz Family
This man helped me avoid back surgery and pain management procedures with something highly effective and zero side effects. I had moderate or higher back pain and nerve pain on the bottom of my right foot. Now I am pain free most of the time, with only an occasional twinge to remind me that pain was once my constant companion.
I would have taken pain meds, but I don't need them.
Highly Recommend! Dr. Hanson has done what 8 orthopedic doctors and numerous procedures haven't been able to do!
Dr Hanson is caring and explains things thoroughly. After just one treatment my knee felt wonderful! I will continue for maintenance to avoid any surgery in the future.
Reach Us
720 W. Mlk Blvd,
Tampa, FL 33603
Open Hours
Mon-Thur 9:00 - 5:00
Fri-Sat-Sun CLOSED