Hi, I'm Dr. Josh Hanson, DACM.
My vision is that we can all live with less pain, optimize our healthspan and increase our resilience to stress.
My mission is to provide you with the interventions to fulfill my vision. I spend everyday digging into the research to help bring these interventions directly to you.
I specialize in:
Dry Needling

Orthopedic & Sports Acupuncture

Regenerative O3 Injections

Fertility Acupuncture

Formulating & Compounding Herbal Medicine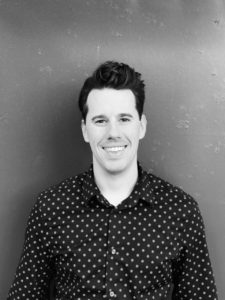 High School - Jesuit Tampa c/o 2003
Bachelors of. Arts - University of Tampa
Bachelors of Health Sciences - Florida College of Integrative Medicine
Masters - Florida College of Integrative Medicine
Doctorate - Pacific College of Health and Science


I hurt my back lifting weights in my early 20's and got to experience first hand how poorly pain is treated in the regular medical system. I bounced between orthopedic docs who prescribed muscle relaxers, pain pills, cortisone injections, ablations, and even suggested surgery. I spent months in physical therapy that felt like a complete waste of time.
Ultimately I stumbled upon acupuncture and prolotherapy injections and they were nothing short of life saving. They were the only things that reduced my pain and gave me my life back. It all clicked and made complete sense that this was my calling.
So I went to acupuncture & integrative medicine school, which is pretty amazing! My education was heavily focused on treating the body as a complex system and not just a collection of individual parts. I attribute this systems thinking approach as the secret behind my approach. And here I am 10+ years later providing amazing solutions for complex health conditions.
So if you're struggling with a health concern, the good news is that there is a different approach to what you've been stuck dealing with. I'm here to help you get back to living the life you're supposed to be living!

The fastest way to book a visit is through our online schedule below.

Reach Us
720 W. Mlk Blvd,
Tampa, FL 33603
Open Hours
Mon-Thur 9:00 - 5:00
Fri-Sat-Sun CLOSED