Steroid injections are generally just a bad idea.
Especially when it comes to joint pain. They might help in the short term for 3 months if you're lucky but long term they lead to further arthritis, degeneration and the need for joint replacement. Cortisone injections are actually toxic to our cells – the dose given is millions of times stronger than what our body would naturally release. There are better options and alternatives for joint pain that can actually help your body heal and regenerate. Prolozone for joint pain works exactly the opposite of how cortisone works.
Let's Compare Cortisone Injections Vs Prolozone Injections for Joint Pain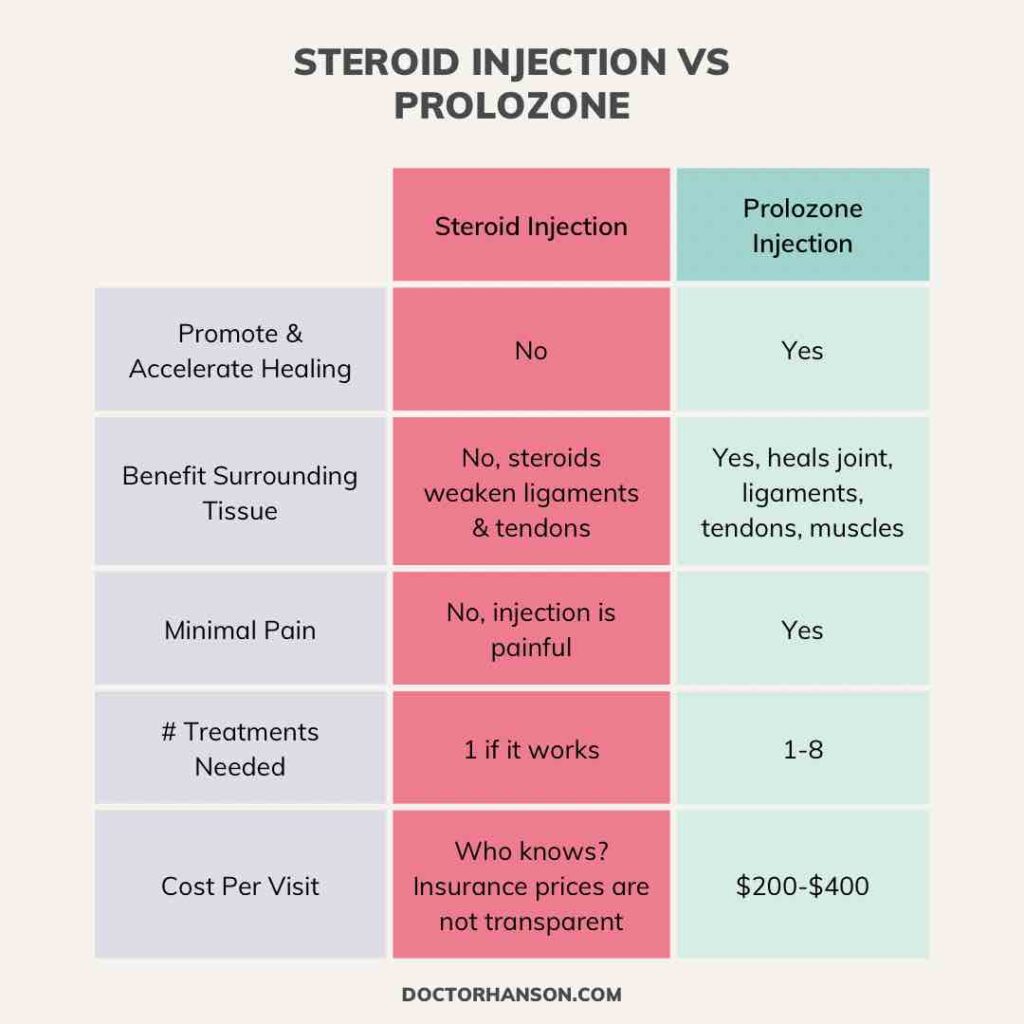 One of my favorite tools for chronic joint pain is Prolozone
Prolozone is designed to reduce inflammation and calm down pain. These regenerative injections help your body release growth factors and stimulates collagen production so you can actually heal from the inside out.
This helps your joint and the surrounding ligaments and tendons regenerate and heal.
The good news is that Prolzone Injection Therapy is available here in Tampa, FL.
If you're dealing with joint pain, arthritis, back pain, sciatica, or tendinitis then consider Prolozone over getting a steroid injection. Your body will be happy.